The Offspring + Sum 41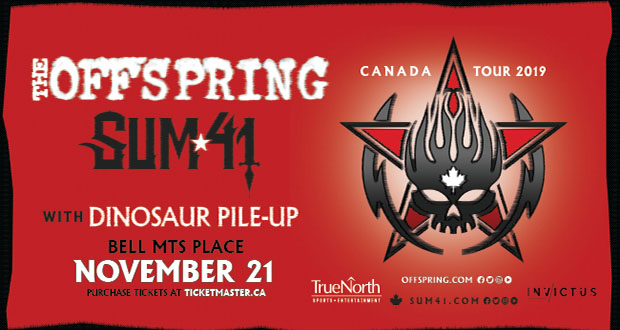 Over the course of their remarkable career, The Offspring have performed over a thousand shows to packed-house crowds across the globe. The Offspring have written and recorded a plethora of blockbuster radio hits, including "Self Esteem", " The Kids Aren't Alright", "Pretty Fly (For A White Guy)" and " You're Gonna Go Far, Kid".

After selling more than 15 million records worldwide, a Grammy Award nomination, 2 Juno Awards (and 7 nominations), a Kerrang! Award in 2002, as well as multiple Alternative Press Music Awards, Sum 41 is quite simply a rock band – uncompromising and honest with no intention of slowing down.