Exchange Restaurant & Beer Market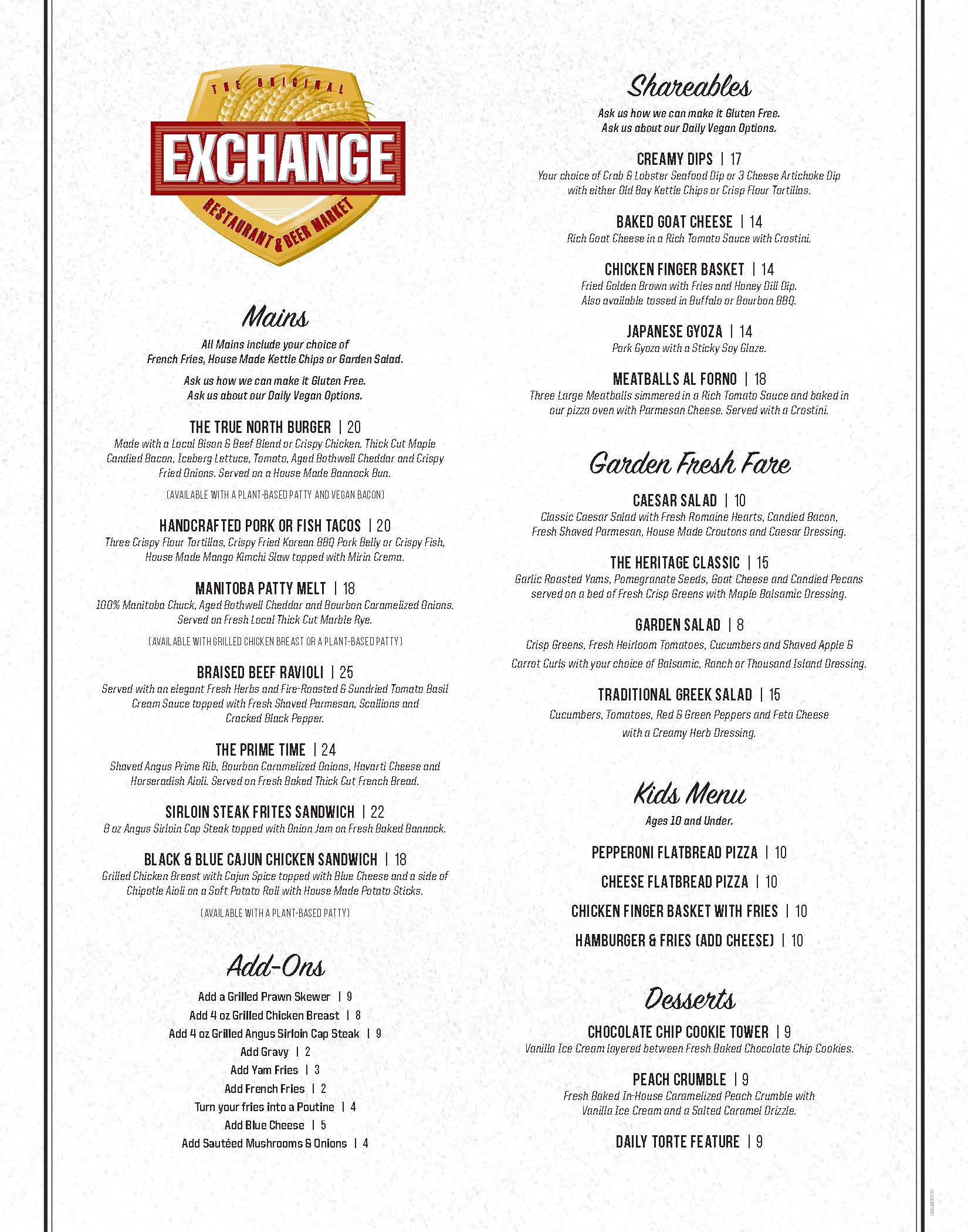 Exchange Menu for all events unless specified*. Featuring the culinary creativity of Executive Chef Mike O'Neill and Exec Sous Chef Clayton Koll, The Exchange Restaurant is open for most Canada Life Centre events.
*May 1 Winnipeg Jets game menu will be a delicious Brunch Buffet featuring eggs benedict, french toast, applewood bacon and so much more! – $28.95/adult, $13.95 under 12
Winnipeg Jets – Restaurant opens 2 hours prior to puck drop. Online reservations available below; must be booked 48 hours in advance.
*All guests MUST have ticket to the event to attend the Exchange Restaurant  
Upcoming Events