Elton John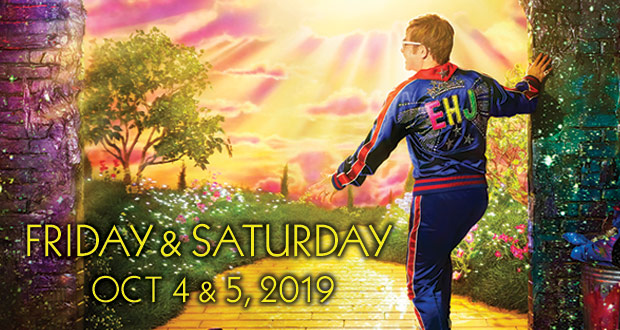 We can't wait for our Elton John show tonight! Please note that doors are at 6:30 and Elton will take the stage promptly at 8 PM with no opening act. Get ready to rock out to Bennie and the Jets!
Due to overwhelming demand, superstar Elton John, recently crowned by Billboard as the most successful performing male solo artist of all time, added 25 additional North American concert dates to his sold out Farewell Yellow Brick Road tour. The tour will make stops in Salt Lake City, Tacoma, Memphis, Charlotte and Western Canada as well as return dates in Toronto, Philadelphia, Nashville, Cleveland and more.
The Farewell Yellow Brick Road Tour kicked off to a sold-out crowd on September 8 in Allentown, PA. Taking the audience on a magical journey through his career, the show features some of Elton's most beloved songs from his legendary catalogue including, "Bennie and the Jets," "Rocket Man," "Tiny Dancer," and "Philadelphia Freedom." Elton's music has taken him to many places, opened many doors and inspired many passions in his life. The audience will experiences a rare glimpse into Elton's life and the deeply personal meaning behind some of his greatest hits, with mesmerizing, never-before-seen photos and videos shown throughout the show from his incredible 50-year career.