The Glorious Sons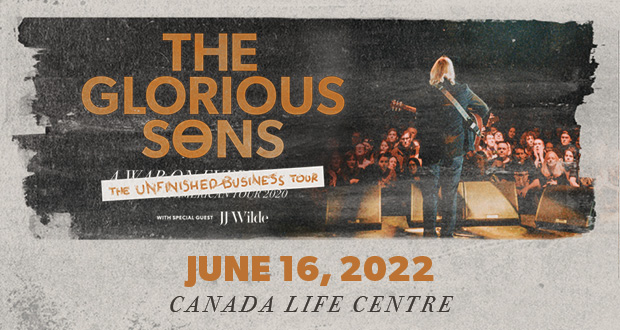 This show has been postponed from February 10 to June 16, 2022. Original tickets will be honored for the new date. 
Following the release of their brand-new tracks 'Daylight" and 'Young King' two-time JUNO Award-winning rock band The Glorious Sons have announced The Unfinished Business Tour.
For two-time CRIA Platinum-certified and six-time CRIA Gold-certified rock group The Glorious Sons, the past few years have been an incredible journey, leading to the meteoric rise of their recognition as one of the commanding forces in rock 'n' roll, not only at home but globally. Dominating airwaves since the release of their 2015 debut "The Union", The Glorious Sons have amassed a catalogue of lyrically driven, unpredictable thought provoking anthems for the socially conscious, that resonate with fans and wield their signature energy and spirit, complemented by jarring theatrical delivery and a mesmerizing live show. From headlining clubs to arenas and festival dates, from playing tiny rooms to massive shows with The Rolling Stones and Twenty-One Pilots, The Glorious Sons have steadily cemented their position as "Canada's Best Export" (Washington Times). Currently nominated for a 2021 JUNO Award for Group of the Year – expect the unexpected as the The Glorious Sons return to the studio to do what 'they' love best.