Winnipeg Jets Skills Competition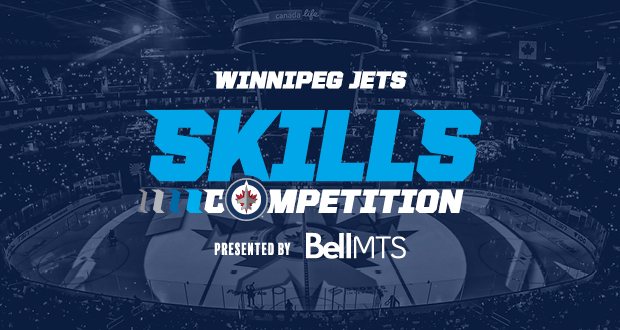 The Winnipeg Jets will host their Skills Competition presented by Bell MTS Wednesday, Jan. 4, 2023 at 7 p.m. at Canada Life Centre, marking the return of this event for the first time since 2019. The Skills Competition gives fans the unique opportunity to see their favourite Jets stars compete in a family-friendly and fun-filled atmosphere.

Jets players will show off their world-class hockey skills and compete against each other as the team splits into two squads for thrilling events like Fastest Skater, Accuracy Shooting, Hardest Shot, Team Puck Relay, and Breakaway Challenge. As with past Skills Competitions, two lucky AAA goalies from Winnipeg will each join a team to participate in the Breakaway Challenge.

On-ice interviews and friendly competition with teammates will allow everyone in the building to see a different side of their favourite players. The removal of the rinkside glass will enable players to interact more closely with their biggest fans, sign autographs and give high-fives.

Tickets are available at WinnipegJets.com/SKILLS for $15 and $20 (all fees included). All seats are reserved. Proceeds from the Winnipeg Jets Skills Competition presented by Bell MTS will benefit the True North Youth Foundation and the NHLPA Goals and Dreams Fund.