Foreigner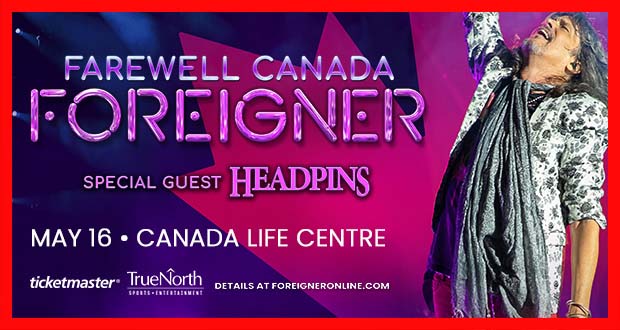 "I Want To Know What Love Is", "Cold As Ice", "Hot Blooded", "Juke Box Hero", "Urgent", and no less than five more Top 10 hits. Today, Foreigner, the band behind these iconic songs announces its historic Farewell Tour of Canada.

Foreigner will be joined by Headpins, one of Canada's 80s hit-makers on May 16, 2024. The spectacular show will thrill audiences with stellar performances of chart-topping songs. Tickets go on sale on Nov. 17, 2023.

Foreigner will continue its long-term initiative with the Grammy Museum Foundation to support music education in Canadian schools. The band will join radio partners to create a contest for local high school choirs to win the opportunity to perform a song live on stage with Foreigner, together with a donation to their music program.