Kevin Hart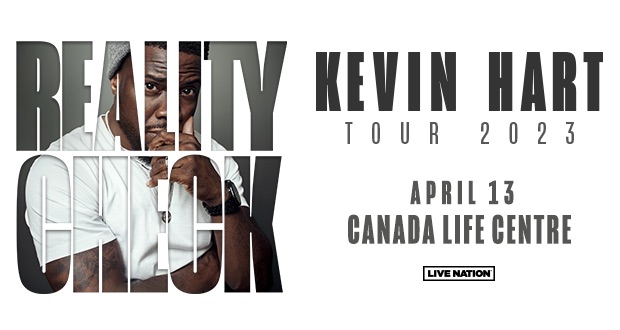 Comedian and actor KEVIN HART announced the addition of nine new North America shows in 2023 as part of his widely popular Reality Check Tour.

Hart's 2022 Reality Check tour was recently named the #1 Comedy Tour of the Year by Billboard and he was awarded the People's Choice Award for Comedy Act of 2022. His 2022 tour included more than 80 shows , hitting cities such as Vancouver, Las Vegas, Montreal, Houston, Atlanta, Toronto, San Francisco and many more throughout the year.

This event will be a phone-free experience. Use of phones will not be permitted in the performance space.

Upon arrival at the venue, phones will be secured in individual Yondr pouches that will be opened at the end of the event. Guests maintain possession of their devices at all times, and can access them throughout the event only in designated Phone Use Areas within the venue.

All devices will be re-secured in Yondr pouches before returning to the performance space. All pouches and equipment are routinely sanitized. The Yondr staff is trained and required to follow safety guidelines and hygiene protocols to practice social distancing, minimal contact and wear required personal protective equipment.

Anyone seen using a device during the performance will be escorted out of the venue by security. We appreciate your cooperation in creating a phone-free experience.