Stars On Ice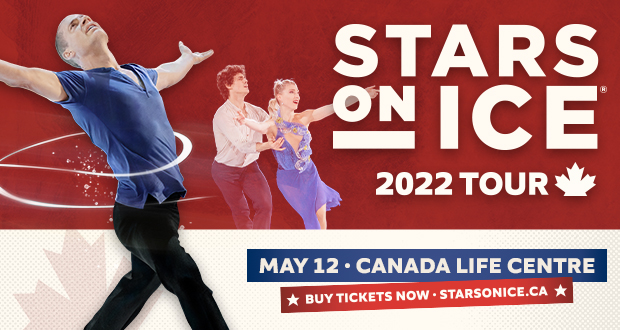 Proof of Vaccination:  Not required
Stars on Ice continues to be a pioneer in figure skating by offering Canadian fans the rare opportunity to witness some of the world's most accomplished and artistically gifted champions performing together in both individual and ensemble routines. The 2022 Stars on Ice tour promises to once again provide the same level of excitement and athletic triumph that fans have come to expect and enjoy, all delivered by an incomparable world-class cast.
The 2022 Stars on Ice tour will feature many of those who just earned national titles and represented Canada at the 2022 Winter Olympics in Beijing. Two-time and reigning Canadian Dance Champions Piper Gilles & Paul Poirier lead a list that also includes three-time and reigning Canadian Pair Champions Kirsten Moore-Towers & Michael Marinaro and 2022 Canadian Champion Keegan Messing.
The 2022 Stars on Ice tour boasts the presence of two of Canada's most accomplished and iconic skaters: four-time World Champion and four-time Canadian Champion Kurt Browning; and two-time Olympic Silver Medalist, three-time World Champion and seven-time Canadian Champion Elvis Stojko.
The 2022 tour cast will also include: Olympic Gold, Silver and Bronze Medalist, 2018 World Champion and three-time Canadian Champion Kaetlyn Osmond; Olympic Bronze Medalist, World Champion and three-time Canadian Champion Jeffrey Buttle; Canadian junior champion and social media sensation Elladj Baldé; three-time Canadian Dance Champions, three-time World Medalists and 2018 Olympians Kaitlyn Weaver & Andrew Poje; two-time World Medalist and four-time Japanese Champion Satoko Miyahara; and two-time United States Champion Alissa Czisny.