Stars On Ice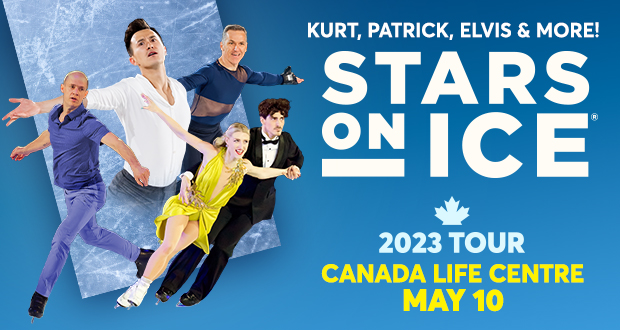 The 2023 Stars on Ice tour will boast perhaps the three greatest male figure skaters Canada has ever produced. Returning to the tour is Olympic Gold and Silver Medalist, three-time World Champion, and ten-time National Champion Patrick Chan. He will join four-time World Champion and four-time Canadian Champion Kurt Browning and two-time Olympic Silver Medalist, three-time World Champion and seven-time Canadian Champion Elvis Stojko to offer Canadian figure skating fans the opportunity to celebrate true iconic greatness on the ice. These three legends will headline one of the most international and talented casts Stars on Ice has presented in years.

The 2023 Stars on Ice tour features the presence of some of the top competitive Dance and Pair teams on the planet, including two-time and reigning Canadian Dance Champions and World Bronze medalists Piper Gilles & Paul Poirier; and 2022 Olympic Silver Medalists, 2022 World Champions and U.S. Pair Champions Alexa Knierim & Brandon Frazier.

The 2023 tour cast will also include Olympic Bronze Medalist and U.S. Champion Jason Brown.